SERVICES
Phidelia Johnson brings a broad variety of services to her clients, always focusing on people and how to establish the best systems for success. Her well rounded human resource management expertise can serve as a crucial turning point in your organizational sustainability. Her experience in recruitment of top talent, knowledge of developing an organizational culture during turbulent times and introduction of training concepts to increase retention are vital resources all companies can benefit from. Phidelia always invests her full attention in the best interest of her clients, applying years of multiverse experiences in business management blended with variety of resource tools to benefit her clients.
AREAS OF EXPERTISE
HEALTHCARE / IT / HOSPITALITY MANAGEMENT / FINANCIAL SERVICES / PUBLIC SECTOR RETAIL / NON PROFIT MANAGEMENT / GLOBAL / SMALL BUSINESS
LIST OF SERVICES
TALENT DEVELOPMENT AND EXECUTIVE SEARCH
LEADERSHIP ASSESSMENT AND HIERARCHY ESTABLISHMENT
COACHING AND MENTORING
DATA AND TECHNOLOGY INTEGRATION
CHANGE MANAGEMENT ASSESSMENT AND IMPLEMENTATION
VENDOR MANAGEMENT AND RESOURCE INTEGRATION
HR CERTIFICATION TRAINING
LEARNING & DEVELOPMENT FACILITATION
NONPROFIT BOARD INFLUENCING
CORPORATE GOVERNANCE AND ETHICAL REFORM
TALENT DEVELOPMENT AND EXECUTIVE SEARCH
Successful HR recruitment is key in gaining a competitive edge: Let me help you engage the right talent and create a succession plan for your organization that drives continuous talent appeal. I will customize and develop a comprehensive process for developing top talent in a variety of industries. My service in the search process come down to four vital principles; Market and Data Research, Personal Interview and Confidential Report, Background Check & Reference Vetting.
CEO Search
Management Search
General Management Search
Specialist Acquisition
Sales and Marketing Talent Scoping
Future Talent Prospecting
Finance and Controlling Sourcing
Millennial Molding
I will review and audit your current processes and policies to ensure that every aspect of your recruitment operates at the highest level of success. Additionally, I will infuse safeguards such as cross-training and continuous improvement so the organization is never left hanging should someone retire, leave or transfer.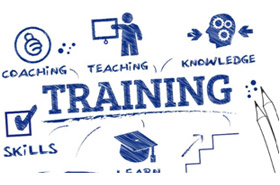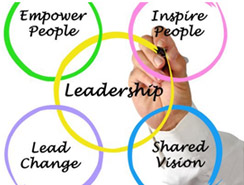 LEADERSHIP ASSESSMENT AND HIERARCHY ESTABLISHMENT
My experience in identifying and developing talent will help harmonize people with process. The right development of training initiatives, introduction of employee resources and culture assessment will help develop the future leaders of the organization from within and externally.
Employee Assessment
Productivity Review
Potential Analysis
Specialist Acquisition
Skill based training
Future Talent Prospecting
Employee resourcing
Leadership Institute Development
In order to develop top leaders you have to assess how they interact with people, think critically, produce under pressure and take personal initiative. I will apply my experience to evaluate talent and identify the rising leaders within, provide them the advanced training and leverage their success to help lead the organizations success.
COACHING AND METORING
If you are seeking assistance to find balance in your HR staff, my expertise can be the perfect fit to help leverage the right approach to ensuring quality leadership. I will streamline the process of search tools, train internal staff to apply best practices and help ease the transition of the organizational process. My innate ability to coach and mentor HR generalists to become leading HR Director's is commonly recognized as a devout attribute in business success.
Employee Assessment
Productivity Review
Potential Analysis
Specialist Acquisition
Skill based training
Future Talent Prospecting
Employee resourcing
Leadership Institute Development
I believe the right mentoring of organizational leaders is essential to sustaining a quality and healthy organizational structure. I approach each situation by carefully sitting down and vetting through employee expectations, services provided and skill level assessments. In addition to mentoring, I will coach professionals on the rise to make sounds decisions based on the data provided, outcomes required and policy.

DATA AND TECHNOLOGY INTEGRATION
While people drive operations, they can't be effective if they are not using the right industry technology to measure, make decisions and analyze outcomes. Technology is the lifeblood of industry and when applied to its maximum output it can be a difference maker in organizational success. Onboarding vendors, outsourcing service and implementing IT services are all essential components of key HR management. Ex: ADP services, ERP application.
Data Audit
Risk Mitigation & Troubleshooting
Budget Assessment
Internal Use Training
Contract Negotiation
Recruitment IT, Payroll IT.
Software Integration
User Experience Review
I will work with your team to identify and assess the right technology software and applications that will have a direct impact on the organization's budget, ease of use and productivity. Her ability to quickly and effectively review data metrics to develop strategic proposals to upper management will help bring a firm approach and reassure that the decisions made are coming from a balanced and analytical foundation.
DATA AND TECHNOLOGY INTEGRATION
CHANGE MANAGEMENT ASSESSMENT AND IMPLEMINTATION
My experience working in a very high volume and high turnover industry has prepared me well to be able to apply my knowledge to quickly make decisions and develop a system for consistent cross training of employees. No matter how well you prepare, employees will leave and shift roles continuously. I thrive in being able to develop top talent from within, appeal and attract talent from industry competitors and ensure that the organization safeguards itself in times of adversity.
Systematic and Proactive Approach
Role Clarification & Expectation Review
Entitlement Mentality Diffusion
Cross Training of Skills
Team Approach Development
Decision Leadership
Open lines of communication
Workflow Proliferation
I look forward to taking a holistic look at your needs and implementing strategic and calculated measures to ensure your organization is not left with major gaps if someone were to leave or a position is filled with an unqualified candidate. My expertise in leading organizational change efforts with seamless quality has led to decrease in budgetary loss, increased overall morale, implemented training companywide to assure task oriented support skills and implemented best practices in managing change.
VENDOR MANAGEMENT AND RESOURCE INTEGRATION
Human Resource Management often involves the continuous process of adding, negotiating and evaluating services. Many of these services come in the form of technology integration, employee resource management, data software migration, and overall risk mitigation. As a seasoned HR executive, I will commence a full scale audit of your organizational services and provide a comprehensive report that evaluates their value. In addition, I will work with your vendors to assure that you are effectively utilizing the required services for payroll, data storage and other needs to decrease redundancies.
Vendor Negotiation
CRM System Review
Product Audit and Implementation
Contract and Shared Service Reviews
Employee Benefit Integration
Redundancy Deletion
System Automation Review
Service Discipline / Budgeting
One of the key roles of an HR professional is to be analytical and have the ability to implement a vision for the organizations direction. In coordination with upper management, I will work to eliminate organizational gaps in services with quality on boarding of qualified vendors, increase employee morale with creation of refined employee benefits package – ensuring retention, and securement of resources that will aid in budgetary saving by increasing overall workflow.